We provide clarity, peace and power results.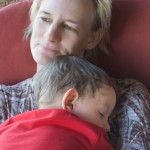 Flora Maria Schule weaves together her years as a professional attorney and couples mediator, hard money investor, energy healer, transformation seminar leader, prayer chaplain and tantra educator to bring a wholly integrated perspective of what some view as "left brain" with "right brain", or even "whole-heartedness" of "head and heart."  She provides a loving safe space with rigorous compassionate honesty, earning Flora her nick-name as a "Warrior for Truth."
Flora has personally triumphed over a major career change, financial limitations and physical anxiety, endocrine and fertility challenges, and marital infidelity with covert compulsive behaviors, and she has helped thousands of people find a way to have their precious human spirit triumph over any similar earthly limitations, compulsive habits and challenges with the life results to prove it.
Her deepest desire is to help others find their way from any struggles or limitations to the experience of ease and flow, and even ridiculously abundant grace … to really support others in being deeply healthy, happy, clear and at peace — mentally, emotionally, financially, physically and in relationship.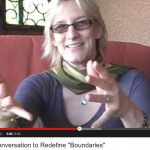 Flora is the creator of "Transcendent Healing" body-mind clearing sessions; co-founder of "Conscious Connecting for Couples and Singles"; Best-selling author of "Succeeding Through Doubt, Fear and Crisis"; and her new Kindle single "Awakening Thru Infidelity" is available for download here. All the support Flora provides with her consulting is intended for connecting deeper — to individual clarity, to inner wisdom and grace, and to others in a divinely present way that heals past hurts, patterns and even "addictions," and allows for the experience of whole-hearted connection, wellness, abundance, joy and peace.
Flora – and her Team, all of whom she personally trained and supports — can be found hosting well-being re-set retreats in North Phoenix and other locations and via Skype sessions. She also travels the country teaching and providing clarity and recovery re-sets in relationships, work spaces and for individual personal growth and awakening.  Flora is committed to using every experience she encounters to help herself and others grow and enliven. Contact her for a year-long whole life reset opportunity, for private individual or couples re-set sessions, and/or to host or attend a workshop with her.