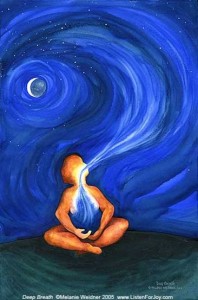 In our group breath sessions we are guided by Connected Breath Coach, Flora Schule. Flora's extensive background in leading guided meditations using diaphragmatic breath takes participants deep. In going into our core we begin to release emotional, mental, and physical stories that no longer serve us in being the absolute best we can be. Deep belly breathing reduces stress, and increases health by allowing the cells to be nourished by more oxygen, which in turn facilitates detoxing. Deep breaths also slow down the mental pace and help us focus better. Individuals have their own space to create the experience that is in their highest and best good.  
We offer Guided Breath Groups and Meditation Groups at different times each month. The groups are held in sacred space at our healing retreat, near the Sonoran Desert Preserve. When weather permits, groups are held outside in the sanctuary of our landscaped back yard and peace garden. Each group is created with special intent. Join us for a relaxing and healing two-hour small group intensive experience.
Our next event dates:
Saturday, April 16th, 2016, 2-4:30 pm  
Sunday, May 22nd, 1-3:30 pm
Just $59/person (registered in advance, $69/each at the door)
Limited space available. Click to pay, or call/email to reserve your spot:  602-361-8130  connect@breathelifenow.com
Located in North Phoenix near Carefree Highway and 7th Avenue. Directions provided upon registration. Please bring a water bottle, yoga mat and blanket for your comfort.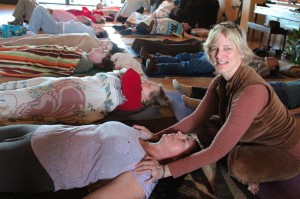 Flora Maria Schule has been practicing Transformational Breathing Techniques for over 15 years, guiding hundreds of people through this freeing, uplifting and peaceful experience. It is her deepest joy to support people in releasing physical and emotional toxins and anything else that has been blocking their own perception of perfection and peace.
 Limited space available. Call or email to reserve your spot!