We offer personal coaching, business coaching, and mediation to help you Breathe Life into all your commitments and endeavors…
Personal Coaching:
Clarity is power. And peace. You will have both, in any situation, no matter how unclear, emotional or uncertain you have been.
Flora listens, hears, and responds to what you are really saying, even beneath your words. She does not have attachments to the story and is available to mirror back and bring clarity to any situation. Coaching explores infinite possibilities of new ways of seeing, feeling, being and most of all, responding. In truly listening to you, she is able to ask the deep questions that will take you to answering the very questions you previously looked outside of yourself to find.
What can I expect from coaching?
You can expect profound changes in how you view a given situation. Expect to change how you relate to others, shifting your feeling and your thinking. You can be sure you will experience profound changes in all areas of your life. You will be empowered and inspired where you previously felt less than able. You will learn skills to make peace with any blind spots in your life's activities and relationships and how to achieve your heart's desire. You will learn how important it is to connect with your heart first, and then connect heart to heart with others. You will fall in love with yourself!
How long is a coaching session?
Typically a coaching call lasts 60 – 90 minutes. Coaching can be done by phone or  Skype. It is not necessary to physically be present, unless a session requires more of a hands-on approach. Usually, in-person sessions are accomplished in a sacred space at our retreat center.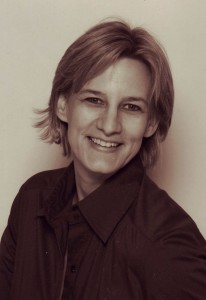 How much are coaching sessions?
In-Person Sessions, 75 minutes:  $175
Telephone Coaching, 75 minutes:  $150
Pre-paid Package of Telephone Coaching, four sessions: $450 (scheduled at your pace)
Monthly Coaching Support, 3 months minimum, eight 30 minute sessions: $350/month  (scheduled twice a week, or at your pace – scheduling may vary over the months, as best supports you and your schedule and life projects.)
Contact us to schedule an interview with one of our coaches.
"When you are clear, what you want will show up in your life,
and only to the extent that you are clear."
– from The Passion Test
Business Coaching:
All business is based in communication and relationships. Flora Schule brings her years of experience in clear communication, relationship work and intuitive listening to be the eyes that see what you cannot. She and her team coach you to be a champion at hitting the targets in the games you're playing in your business life and personal life. We believe that when you love what you do and experience deep affinity for those with whom you work, the money flows and your business thrives.
Flora and her team will coach you to:
Find your ultimate purpose and your passion for what you do

True up your actions and your conversations with your greater vision and commitment

Practice being unwavering in that purpose in any circumstance

Resolve unclarity so that you have power

Unclog stagnation and indecision for maximum efficiency and effectiveness

Balance work and play, office and home time

Live love with your clients (in a professional way) that leaves them delighted to pay you, give you repeat business, and refer you to others
The results you can expect are:
You will blow the lid off your past predictable results (in sales, working with clients, and earning money)

You will greatly expand your ability to work with your team

You will have greater certainty, peace and confidence as you true up your actions and purpose

You will easily resolve breakdowns in communication
Business Coaching rates on site or by phone: two hours $350 for skype or 1/2 hour drive; otherwise, $350 for each 2-hour session, plus travel expenses or $150, whichever is greater.
Contact us to schedule your initial consultation at no charge.
 Read about results produced by our coaching clients

here

. 
Mediation:
Mediation is an extremely effective and respectful dispute resolution for all types of communication barriers. It works well for business partners (former or current), or spouses and partners of all kinds.  The mediator helps both sides define the issues clearly, understand each other's position, and move to peaceful resolution.
Flora brings years of experience and communication skills to guide the parties toward their own resolution. She has worked with couples, families, employers, corporations, small businesses, and friends.
Flora graduated from law school at the young age of 22 and had a successful law practice in litigation. After ten years she experienced some painful life transitions which brought her to exploring healing modalities, and she began to focus on mediation as a career path, while continuing to explore ancient healing modalities such as conscious breathing techniques and other stress-reduction processes. Tracking visible changes in her own health, mental and emotional states, she began to use her newly acquired skills with her mediation clients. The results were profound.
Her legal training and innate ability to listen, digest and assimilate information, along with her acquired skills as a non-judgmental transformation and clarity coach, have helped her reach resolution with many clients that had lost hope. Flora also charges much less than many dispute resolution specialists:  $175/hr.
Contact us to schedule an appointment with Flora.

623-688-8032