Falling In Love With Yourself
With the safe space we create for and with each other, fall in love with yourself from the inside out.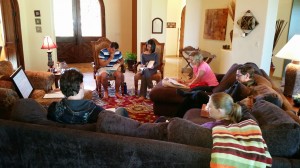 Spend a day with Flora privately or in a small group setting with other consciously connected souls and give yourself the gift of love. Together, we will tap into the Divine Love that is always and already 
sourcing us, and allow it to wash over us, heal our wounds and fill our hearts.
You will:
Have a profound experience of and deeper connection the Divine Love that is already yours

Learn simple and reliable ways to return to this place of connection at any time and in any situation

Connect with yourself in a way that makes it easier to connect more deeply with your partner, friends, even strangers
Both singles and couples welcome.
Workshop will be held in our desert retreat center in North Phoenix, off Carefree Hwy.

Please email us to schedule a private session and to be informed when our next group event is scheduled.