Home/Office Energy Clearing:  On-site Space, Body and Relationship Clearing
Flora has a gift for being able to sort through environmental and mental clutter to clarify the heart of your life commitments, no matter what they are. She comes to your home and/or office to clear out your environmental energy in the physical structures and in your body or bodies. Bringing an objective caring outsider's intuition, she illuminates the blind spots running your life and relationships. The way you relate to your finances, your pets, even your food and kitchen (to name just a few examples), reveals what is unconsciously limiting your relationship and/or business growth.
Flora's personal preparation for this professional offering was her own clearing out of the hidden resentments, agendas, and clutter previously in her home and marital relationship. Doing so allowed her to really be with whatever people were dealing with that caused them anxiety, shame, disappointment or stress. She has discovered that mostly these items are unconscious blind spots, at least to one partner and sometimes even to both. Nothing that you are dealing with it is too big or problematic to bring a new clearing and understanding to. You (and your personal or business partners) will truly be free to focus all of your mental, emotional, sexual and/or spiritual energy inside your cleared space. From here, you can create what your heart really longs for in your relationships, in your business, and in your bed.
 "When one is looking for it, one can find the same experience of cause and effect in the microcosm as the macrocosm;
at the molecular level and the universal; 
  in the background context of any relationship and the individualized actions and content of the same relationship."
 – Flora Schule
— Easily finding the basic facts ("truth") in any relationship
— Uncovering any disconnect in home and office
— Women owning their own sexual and sensual radiance
       — Men releasing shame and connecting their hearts to their loins
— Increasing the flow of money, love and happiness
"Flora came up to our property in Sedona for several different relationship reset days for us to clear out our home and marriage and also mediate some financial disagreements we had been having for a few years. She brought so much understanding, compassion and skill to interacting with my husband and me in a way that honored both of us. The process let us move toward a new level of being relaxed and happy with each other in creative ways that we could never have foreseen when we were either narrowly focused on the financial issues or ignoring them. She really keeps an eye on the big picture of our overall happiness and peace with each other and within ourselves, even as she helps us clarify our commitments and negotiate through any differing priorities in life.
"
"We hired Flora to come to our concrete repair business office in North Phoenix to help us focus all of our good but scattered intentions for our family-run business.  She also said she'd help us clear out any unconscious blocks that had a pretty fixed "set point" on our company's annual income for the past 10 years.  My brothers and I have worked together for years and we were really committed to expanding to the next level in abundance consciousness.  Flora helped clear out our joint work space and harness our focus for what we truly wanted to accomplish in our professional and personal lives. Several of us got clearer in our relationships with our wives and also with our teenagers, and even though we met once a week in our on-site business conference room, our home lives improved as well in working with Flora!"
"Flora brings pure love!"
–John, Massage Therapist and Energy Worker
"We hired Flora to come to our home and home office in Payson, AZ to help us clear out the stressful reactions to our business ups and downs and also clear out the energetic blocks we kept having to our financial prosperity. My husband and I have worked together for years and we were really committed to expanding to the next level in riches – money, time, love!  Flora helped clear our individual bodies and our joint work space and even our subtle resentments in our relationship that we didn't even know we were harboring. We are so much more freed up to love and to focus on our passions in the world."
— L and J, professional recruiters
"When I began working with Flora about losing all the extra weight I had put on over the last few years, I had no idea my sexual use of women in massage parlors had contributed at all to my unhappiness and the distance in my marriage.  Flora helped me uncover that I needed to stop paying for sexual gratification, for the main reason that me paying for "happy endings" was actually lowering the self esteem that had me eating more to begin with. When my wife withdrew emotionally and sexually from me a few years ago, I felt a deep personal rejection and helpless sense of abandonment, and decided to get my own fulfillment.  That was obvious to me.  What I didn't see was that the more I paid for professional care, the less I felt truly welcomed and received by the females I was using. I felt I didn't have the right to seek out true welcome with an unpaid source — either my wife or in a new relationship, since I was so overweight. When I made the connection in a private session with Flora, and began to consider someone might actually find me attractive just as I was, no matter what I weighed, I began to lose weight and have lost almost 100 lbs to date.  So interesting how the hidden emotional and energetic contexts of our actions really affect the physical structure of bodies, money, relationship power and closeness."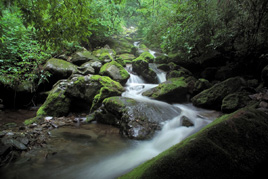 "Flora came to our home in California to stay with us and observe for a few days, and then to interact with us from what she was able to see in her observations. We had no idea how separate we were being in our parenting and in our lives. There was an invisible wall of distance between us even though we were living together as a family and both of us caring very much for our 7 year-old.  We were so inside the fog of everyday life busy-ness and details that we weren't able to see the big picture of just how much we were barely tolerating each other and also tolerating fogginess and unworkability and unhappiness in our home environment. Flora really brought a breath of fresh air to our home space and life!"
"So much better than counseling and compromising!  Flora focuses on the hidden background context of what's happening in your life and relationship, instead of talking and talking and analyzing and talking and having nothing resolve permanently…"  
– Z, Business Coach
Please contact us with questions or to schedule. $695 for a five-hour day at your home or office, or $1395 for a two-day weekend (Flora hosted overnight, about four-five hours of clearing each day with time for breaks). Travel fees apply for sessions outside the Phoenix Metro area:  $150 within 2-hour drive; additional fees for out of state.